Cablesson
---
art of engineering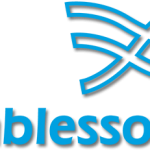 The Starting
Cablesson came into existence in the world renowned city of Oxford, United Kingdom and is led by a team of young, tech-loving and innovative individuals. We are premier manufacturers of high quality HIGH DEFINITION cables, components and accessories for consumer electronics. Our company is enriched with years of experience in this field, as well as with exposure from the multiple global offices where we run our operations. As a result, we continuously strive to give you the best combination of a valuable product and impeccable customer service. Our technical support staff are available in real time to help you pick the best product suited to your needs and to answer your technical queries.
Creative Approach
---
Cablesson is not just a brand its work culture it's a how we see the world, since 2007 we started an ethos to build beautiful and functional electronics.
01 - Aesthetics
---
Giving or designed to give pleasure through beauty
02 - Functionality
---
The state or quality of being functional; usefulness.
Cablesson Formula
---
When Aesthetics met Functionality, an iconic brand was created. We named it Cablesson.
1.2 Million+
---
Clients worldwide enjoying our Products and Services
We bring to you, through this website, the products that we believe to be the most comprehensive range of specialist cabling and associated products for all professional and domestic audio and visual applications. We take great pride in both the products we offer and the service we provide and strive to make our customers' experience a seamless one.
All our products are produced in ISO9001 and ISO14001 facilities and maintain the highest standards for production and work environment. The Cablesson products we sell are all RoHS compliant, reducing their environmental impact.
We look forward to your custom.